ONE LAST CHANCE...
I REALLY WANT TO HELP YOU PERSONALLY!
Try My 30-Minutes Coaching for 50% Discount...
ONE MORE QUESTION YOU NEED TO ANSWER YOUR SELF...
Have you ever found yourself are always procrastinating in
getting things done in your business?
Or...
You already know what to do to succeed but you're afraid that
this would make you down again if this is not working...
Let Me Help You To Actually Grow Your
Business Faster And Bigger Than
You Can Ever Imagine...
In A Private 1-on-1 Coaching!
I'll Help You to Create a BLUEPRINT for Your Business and
SOLVE Whatever Your Current 'Problems' Could be...
"Lemy was a student of mine for 6 months in which he listened to what I recommend and took action with great results. He attended weekly calls, always asked for advice and also supported fellow clients with his experiences and skills.

Lemy has the Tools and Determination to go far!"

Alex Jeffreys
1. If you currently make below $100 per month and you want to take it to the next level ($1,000 or more), then this is for you.
2. If you currently lost and confuse on what to do in this IM space, this is 100% for you.
3. If you've bought thousands of dollars stuffs (training, plugin, software, etc) and nothing seems to be working like you want, then this is for you!
4. If you've already spend years trying to figure how this is gonna work... this is definitely for you!
JOIN ME ON THIS PRIVATE 30-MINUTES COACHING CALL
Here's what you'll get by joining now:
30-Minutes Private Live Call
We'll talk to grow your business. The goal is to create Clarity in your business and/or to solve your current problems so you can move forward and grow your business..
Your Exact Business Blueprint
This is your own unique 'Business Master Plan'. Depending on what we'll be discussing on the call. If you need it, I can provide it for you... at no extra cost!
You will walk outside from the call with Clarity, Energy, and Exact Map/Blueprint you need to grow your business to the next level!
"Lemy has been an incredible help to me and his insights on setting up and improving my sales page and funnel have proved invaluable.

His coaching is straight forward and very easy to follow. He helped me understand things better, that I already believed I knew. He taught me simple and effective methods for increasing my online revenues and providing the best content for my clients.

If you are considering getting coaching or mentoring, I can only recommend Lemy with the highest praise. He has become a friend and is a professional with high standards, which is the type of person I need.

Thanks again for all you do Lemy."

Crazy J Rotnem a.k.a. Johnny Hollywood
Even Crazier...
I'm also shooting this guarantee!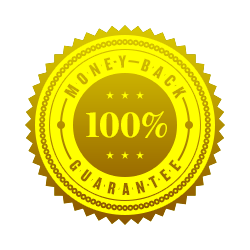 30 Day Money Back Guarantee
Here's the guarantee. We talk and I create your special "Business Blueprint" and use it for your own online business advantage.
And if for any whatsoever reason you're NOT happy with the call or the blueprint, simply send us an email before 30-days period (after the call) is over, and we'll give 100% of your money back. No question asked.
The 100% RISKS are totally in us. You have all the ADVANTAGES and NOTHING to lose.
CLICK THE BUTTON BELOW TO JOIN NOW!
(You'll be guided with some instructions to schedule the call with me on the next page)
P.S. Every successful person had at least one coach in their life. Actors, athletes, singers, entrepreneurs, and the list go on...
P.P.S. Now it's your turn! Grow your business to the next level... Get the only business map you need... Kick-start your business immediately... No more failure and procrastinations!
CLICK THE BUTTON BELOW TO JOIN NOW!