Sick of keep buying things and still making ZERO money?
You Can Even Follow The 4-Step Process Now and
Start Profiting by Tomorrow...
And This is 100% NEWBIE Friendly, No Experience Needed...
Here Are Some Proofs...
Michael Birds

"I've spent a lot of time and a lot of money on a lot of fluff and nonsense when it comes to affiliate training! I wish I would have taken Lemy's course years ago..."
Terfa Simon Kene,

iproacademy.com

"I am sure your course is among the best low ticket training I have come across. You have not just drawn the map of affiliate marketing but have pointed toward the right direction in details. I highly recommend this to newbies!"
Chris Pepperall

"If you are looking to start affiliate marketing then I suggest you get Affiliate Cash Map. It's an easy to following training program from start to finish."
Jan Revell

"If you have ever wanted to make money online quickly, Affiliate Cash Map is the way to do it! Implement this training and start making money today!"
From: Lemy Yu, Idrees Farooq, and Delilah Taylor.
To: Exhausted Online Business Owner...
Dear Frustrated Friend,
I understand your feeling... Buying more and more stuffs but you're still waking up in the morning with that BIG-fat ZERO commissions in your affiliate account.
And you may be wondering why this happens to you..??
I Really Know How You FEEL...!
You NEED something that REALLY WORKS like THIS right??
Not so long ago, I was in your shoes...
Drowning in massive confusions thinking what the heck I should do to make this work... while I kept on buying useless cra*s out there...
Not mentioning all the crazy things from my construction work that drove me stressful.
Awful boss, back-stabbing partner/friend, stressful 8-5 low paying job, and so on...
Does This Sound Like You??
That's why I stubbornly do this IM business and vowing inside that I'd make it someday...
Long story short,
In 2014, I made the best decision in my own online business and proving that what I had done 100% works...
I was pretty shocked when I got the result like this:
Also continue like this...
Finally I now have clarity in my online business and on my way to 5-6 figures commissions.
Now it's your turn...
Would you want to be able to quit your 8-5 job...?
And tell your boss to screw off...
Pay all of your debt...
Living the life you've always been dreaming of...
And never have to worry to wake up early anymore...
The system I'm about to introduce you really works. I personally did it myself to prove it.
You may be wondering why the heck I want to share this while I can make a fortune by myself alone.
It's about Giving Help...
You must know that to grow any business, we should help more business to grow.
Same here in this IM industry. To be able to succeed massively, I should help other to do the same.
So here I am... sharing this exact system I use.
So you to know, I'm one of the people who don't like chit chat with full of fluff. I like straight and "what-to-do" in teaching.
This system is as crazy simple as this...
Choose Your
Target Audience
Set Up Your
Affiliate Machine
"Lemy has not left anything out. He hand holds you the whole way through and even shows you what to do with Facebook Ads which is such an asset to this product as it's the best way to get traffic.

It is a really detailed training, yet explained in the simplest of ways.
Thanks for an awesome product Lemy."

Leah Mustoe,

Stay at Home Mum & Internet Marketer
"Excellent Course to learn every part of Affiliate Marketing.

Lemy made this course very easy to understand and walks step by step,
video for video and point for point through every aspect to the business.

The included checklists are a great help to hold the path. I will print
them out and stick them on my wall."

Reiner Witt,

www.reinerwitt.com
"Lemy's course, Affiliate Cash Map, is an excellent course for just starting out online.

A simple, actionable method the the newest of newbie can implement and see results."

Eric Lovelace,

The Las Vegas Ninja
"This is 'spot on' information for those who are struggling and a few good nuggets for those who aren't.

The only people who won't learn from this are the ones who don't dig into the details and pay attention."

Steven Lucas,

www.stevenlucasmarketing.com
More than 90 minutes video training divided into steps showing you exactly how to make $82,10 and build 336 email list.
You'll know how to scale this up to get you $5,000 - $10,000 a month.
Easy Step-by-step "Do-it-with-you" guide. You'll be guided on what exactly to do. No more lost and confusing.
How you can sync the traffic method and promoting anything you want. Ecom, Affiliate Offers, CPA, Amazon.
If you follow and do this 4-step process exactly, you'll have your cash and fresh list built by tomorrow.
Complete with all the resources you need to make sure you get result immediately.
Here's a sneak peek of what you'll be getting inside of Affiliate Cash Map:
QUICK START SYSTEM
This short video will show you the entire overview of what you'll be doing. Pretty much like a Map for you.
STEP #1 - 5-MINUTE TARGETING
Within 5 minute, you'll know what to sell and sell it to who. Just follow what this module teaches you to do.
STEP #2 – LEAD MAGNET MACHINE
You'll learn to create your 1-pages to collect email list so you can email them and make profits forever.
STEP #3 – INBOX COMMISSION SQUEEZER
You'll know how to set up automatic "Money-Pulling" emails to make them happily handing their pocket to you.
STEP #4 – RAPID TRAFFIC SYSTEM
Like it said, you'll know the exact traffic source I used to build
list and make money at the same time. And of course, step-by-step to set it up.
STEP #5 – EXPERT TRACKING SYSTEM
Every Pro knows their numbers (Expense vs Profits). You'll learn
how to know yours and make sure that everything you do is profitable.
STEP #6 - BACKEND PROFIT TRIGGER
You'll learn how to scale this up towards your own 5-figures income.
STEP #7 - THE 6-FIGURE TRACK
What things to do to bring this to the next level of 6-figures? Don't worry, I got you covered.
PLUS, YOU'LL GET THESE
AWESOME BONUSES TODAY!
Affiliate Cash Checklist - Easy check list you can use to make sure you follow the guide entirely.
Affiliate Cash Mind Map - This will prevent you from confusion and will make you getting started easily and fast.
Inbox Commission Template - No idea in writing emails? These 5 templates will guide you easily.
Conversion Map Template - Always mind to count your profits vs expense to make sure you're in profits every time. I'm giving you the formula to do it easily.
Private Mastermind Group - This group is just for my students only. You'll get 24/7 help as it's growing bigger. Ask and you shall be helped.
Basic IM Tech Guide - Don't know techie stuff? Relax... These 4-videos will guide you closely. Set up easily your domain name, hosting, etc.
Lemy Insider Resource Book - Don't have time and need help in everything? This book will show all the resources I've been using to speed up my business.
ACM "MP3" Version - You'll get all the MP3 version of the training just in case you want to go mobile.
SPECIAL WEBINAR BONUS - How to Make 6 Figures With Instagram. It's a special additional training I set with a friend of mine teaching you to use your Instagram account make money for you. Why not if you can post pics and cashing-in at the same time?
SECRET Bonuses - No explanation as this is a secret 🙂
The Only Space Left Between You and Your Success is You Need to
Take Action on This Now!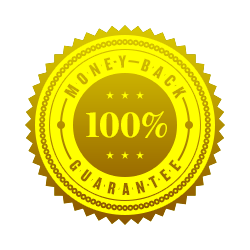 30 Day Money Back Guarantee
The Guarantee is simple. Check out for Affiliate Cash Map right now and use it for your own online business advantage for the next 30 days.
And if for any whatsoever reason you're NOT happy with it, simply send us an email before 30-days period is over, and we'll give 100% of your money back. No question asked.
The RISKS are all in us. You have all the ADVANTAGES and NOTHING to lose.
Here's what some friends and customers say about it:
"Affiliate Cash Map is unlike any of those other courses. Lemy shows you his exact methods on how to collect targeted leads so that your affiliate offer will actually have a higher conversion rate."

Lina Ali,

ProAnimatedVideos.com
"I have used this training it's super easy and detailed action able steps never seen any product like this. It will be very helpful for many people."

Tanveer Kayani
"Lemy Yu offers a step-by-step through the complete Internet Marketing process: from finding your niche through creating a squeeze page, sourcing affiliate products, to driving traffic and building a good relationship with your subscribers.

The course is aimed with the Newbie in mind but offers much valuable advice for more experienced marketers too."

Katy Crofts
"I am just about finished with my first affiliate offer and about to get promoting and feel very confident due to the simple yet in depth training Lemy included in Affiliate Cash Map.

Thanks for delivering such great value Lemy. All the best."

Stephen Hawkins,

www.webtrafficcash.com
Just Recap What You'll Get Today:
CLICK THE BUY BUTTON BELOW NOW
BEFORE THE PRICE IS INCREASING!
Look... you come this far reading this that means you really need this solution.
Either you're now on the starting point or at the moment when you feel you can make it this time.
I say BIG YES. You can make it.
This will:
1. Finally make more money and be able to quit your job if you want it.
2. Make you feel what the 'Freedom Life' is like. Making money at your own home and schedule. No boss, no more office politics.
3. Make you more time to spend with your family anytime you want.
4. Prove to the "Nay" Sayers out there that you can do this!
5. Make your work place more flexible. You can work from anywhere you want as long as there is internet.
Just promise me one thing. Take Action on it...
CLICK THE BUY BUTTON BELOW NOW!
P.S. After you're actually inside of this training, you can say good bye to that "Big-Fat" ugly zero commission in your affiliate account. You'll definitely make money and build list with this.
P.P.S. I believe you're an action taker who has a strong will and right mindset to succeed in this business.
P.P.P.S. And you must know well that to succeed, you've got to be brave in taking action...